So, over our vacation we had the opportunity to hang out with my good friend Matthew. Now, Matthew owns a concrete company and thus had many cool man toys to play with. We're talking 4 wheelers, excavators, tractors, 4×4 trucks… the list goes on. So, during our visit, our man child Asher got to have his way with some of these… here are some pics (click to enlarge):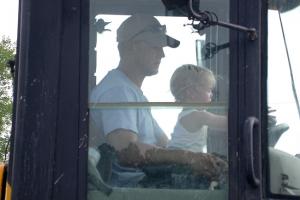 Here Asher is driving his first vehicle… no, not a car… it was this: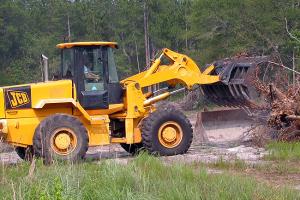 "This" happens to be the biggest machine that JBC makes… That's my boy.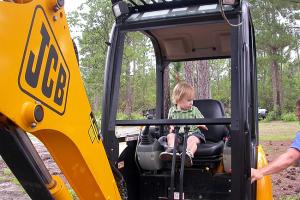 Here the man boy is digging his first trench… later in the day I got to use this beast for helping matthew to rid his front yard of a stump.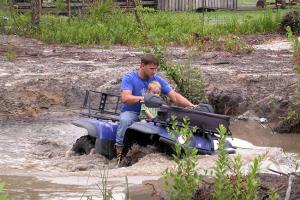 Ahhh, what trip to south Georgia wouldn't be complete with some mud boggin!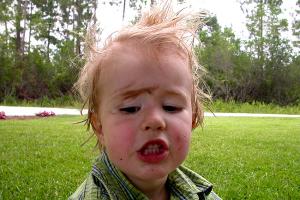 He's saying cheese… I'd say he had a good time.