Finally, my 15 minutes of fame have arrived! Today I got a shout out from the uber researcher, pastor, blogger, professor, twitter-er, speaker, and always on the move, Ed Stetzer.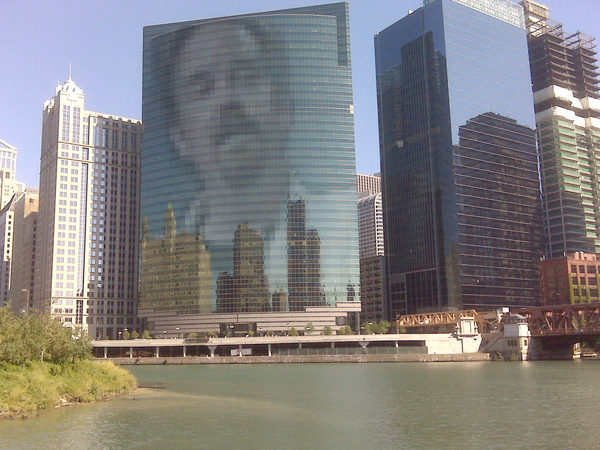 Yesterday I saw a twit that he posted with a picture of Chicago. The caption read "note the reflections." When I saw the picture I chuckled because I thought it was going to be something really cool… then, probably because my photoshop was already open, I thought, "now this would have been much more of a 'note the reflection' type picture."
Anyway, if you're visiting from Ed's blog wondering, "who is this Ryan Burns fellow?" then allow me to use the last 13 minutes of fame I have left to introduce myself:
Well, you know my name now… and this blog is where my wife and I post random thoughts about almost everything.  I am a freelance web developer with an emphasis in blogs.  I also am a seminary student and run the site Going to Seminary.  Along with that site, I recently launched www.Best-Bible.org.
I am married and have a beautiful and amazing family.  I miss my friends in Richmond.  Have made some great friends in Orlando and Winter Park.  And, currently, I need a job.
So… that's it in a nutshell.  Thanks for stopping by and keep an eye out for Ed Stetzer… HE'S EVERYWHERE!