Sorry for taking so long to post these… better late than never.  Here are pics from Grace's 2nd birthday (August 30th).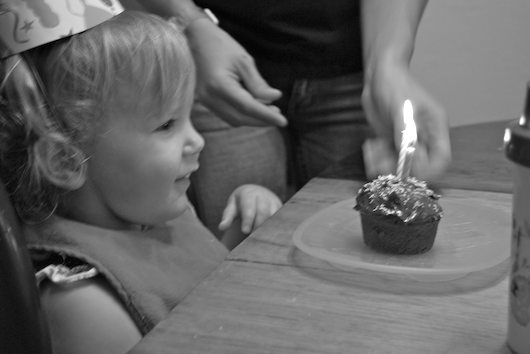 Grace was all excited about her birthday.  Here she gets her b-day cupcake.  She blew out one candle and then began to cry.  It was more of a freaked out cry than a sad cry.  I think something about the flame scared her… So, mom and dad blew out the second candle.
Of course, eating the cupcake brought much joy and delight to our beautiful little girl.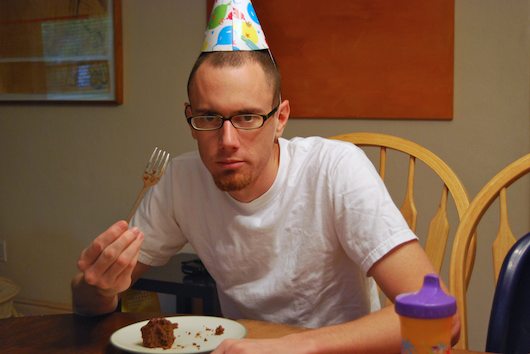 Dad, on the other hand is a big fan of the fork method of cupcake eating.  I know, I know… I'm not fun at all.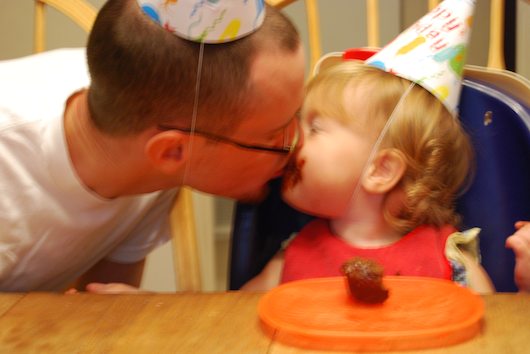 Despite the messy mouth, I'm always up for giving my little girl a birthday kiss.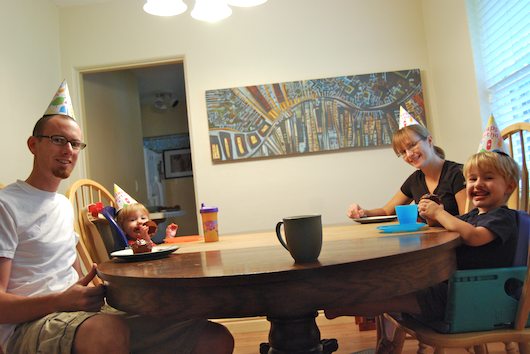 So, there we are… party time Burns style.
After the cupcake we adjourned to the living room for gifts.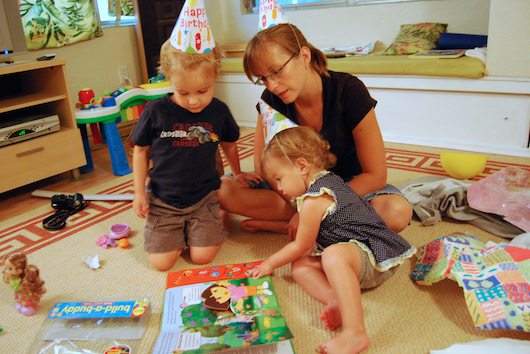 The funniest thing was that she got a little doll that she named "girl."  She was very adamant that the doll's name was Girl.
From Mom, Dad, and Asher – Grace received a piggy bank.  Hers is far more deluxe than Asher's.  When Asher turned 2 we got him a yellow, plastic, piggy bank from the dollar store.  For Grace, Jenn took Asher to Target to pick out one for Grace.  He said, "Grace likes princesses so we should get her that one."  So, the princess piggy back it was.  What was even sweeter was that Asher was so excited that he ran to get his piggy bank, opened it up, dumped out all his change and began to share his money with Grace so she could have money in her bank as well.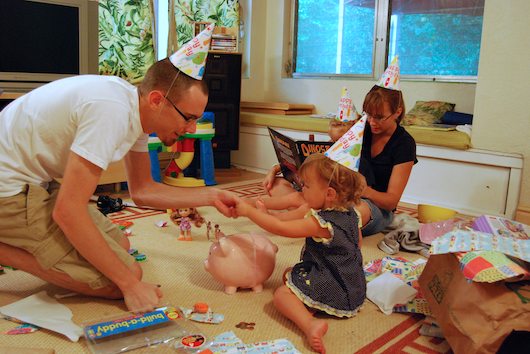 So, there you have it.  Two years down and many more to go!