Well, we're in N.Va. for Christmas and have been having a lot of fun. Here are some shots from Christmas morning. If you click on the pictures you can see a bigger image.
Happy Christmas to ALL. We love you!
The calm before the storm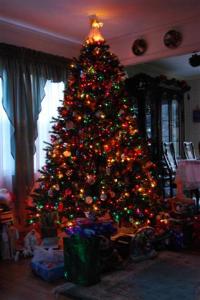 The first one up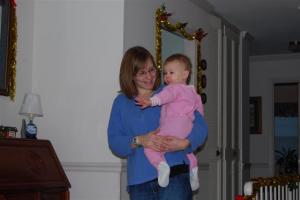 She's already got the hang of this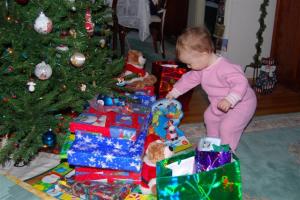 …and #2 comes dragging out of bed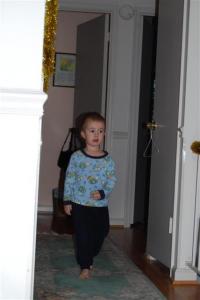 A book of trucks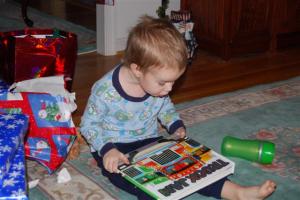 A book of dinosaurs

Taking a photo break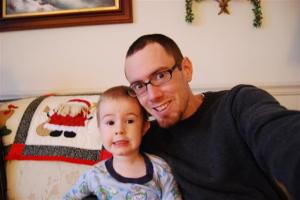 Taking a play break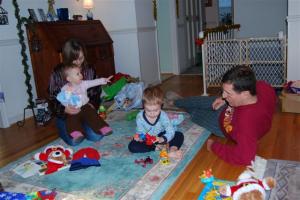 A vary happy girl and her baby doll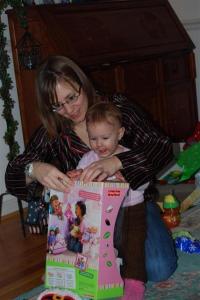 Momma, baby, and baby's baby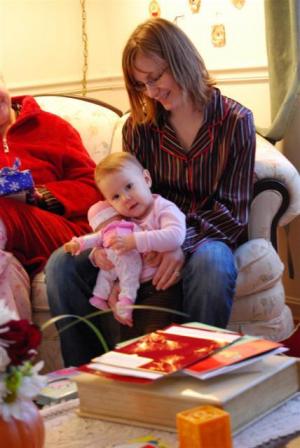 I (ryan) might be in trouble…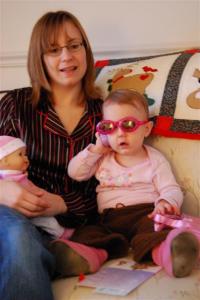 "Look mom, ANIMALS… just like at John's house!"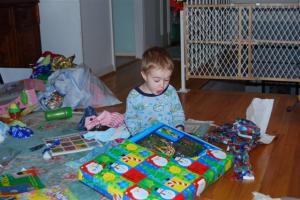 Having fun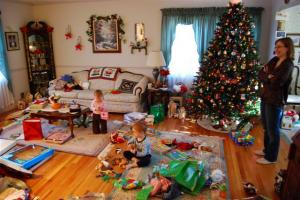 Animals and Purses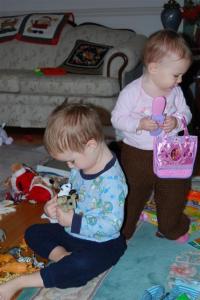 Who is ready for after Christmas sales?!?!