Apparently today is "reformation day".  I have somehow never heard of this till last night.  Did some quick googling this morning to find a short story about it for the kids today & found lots of cool stuff (that takes advance preparation).  So mental note:  Next year we're totally having a "Reformation Day Party". 

So today, we read a story, mostly about Martin Luther, then drew some pictures about it & answered some questions related to the story (never ceases to amaze me the fact that they actually listen to stories & can answer questions about them).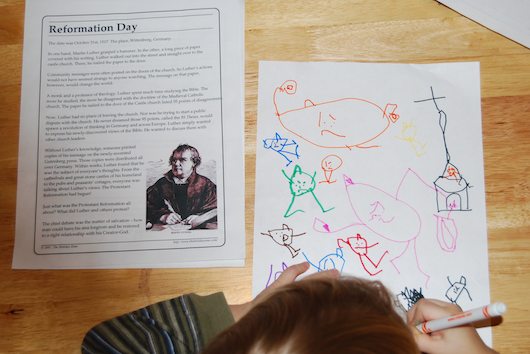 Grace started drawing "people" today for the first time! (circles w/dots inside):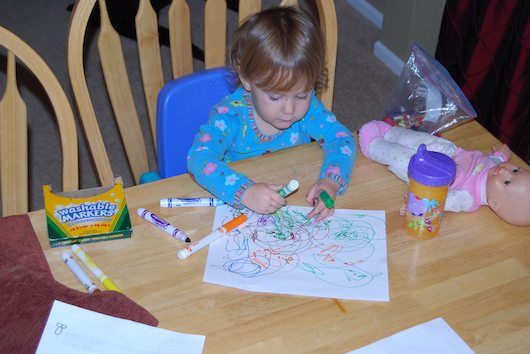 Asher has insisted i put his picture "on the internet" (i have a hard time figuring out sizing & am not going to spend anymore time on this).  The large pink "guy" is Luther, with a hammer in hand.  Bottom left guy in chair is reading a bible to his kids (focused in the story was how the reformation brought literacy in general & esp. biblical literacy for "common folk").
Oh & just for fun, a couple pics from yesterday, they dressed up for storytime at the library.  I'm sure there will be some more costume pics after tonight's festivities….i'm getting a little out of control w/this new found picture posting ability. 

   Asher is a "Good Roman Soldier", Grace ended up being a unicorn vs. kitty cat b/c I found this coat super cheap at a thrift store & she's all about unicorn's lately.  Big sigh of relief, this will be much warmer than what would've been a kitty cat!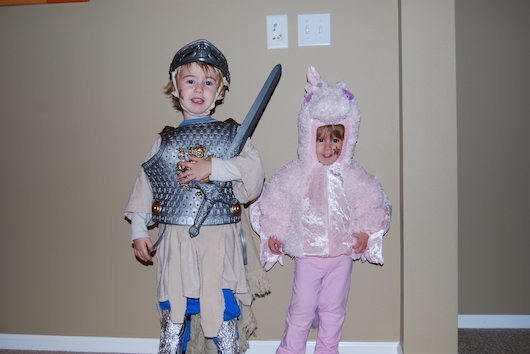 On the bus: