Shortly after the kids went to bed I sat down at the computer and heard the distant rumble of thunder.  After a couple consecutive far off booms I checked the radar.  Sure enough a storm was coming in from the north west.  I grabbed my camera, kissed my wife, and ran out the door.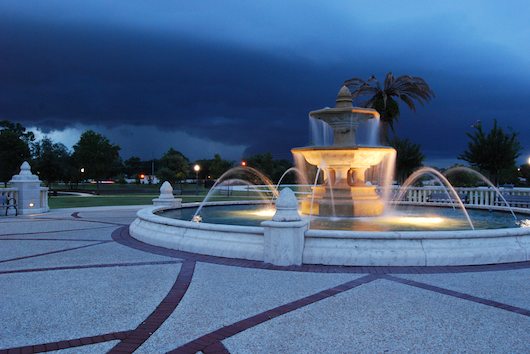 Arriving at my normal lightening grounds I quickly set up shop… meaning, I took off me lens cap (seriously, someone buy me a tripod).  Anyway, I set the camera to shutter priority and opened it for 5 seconds.  I would soon learn that  shooting lightening in shutter priority is not the way to go.  After about 10 minutes I managed to catch a SPECTACULAR strike.  Sadly, this is where I learned my shutter priority mistake.  Apparently, the camera had decided to leave the aperture open too wide and thus I have nothing but a bright flash.  Here is the result: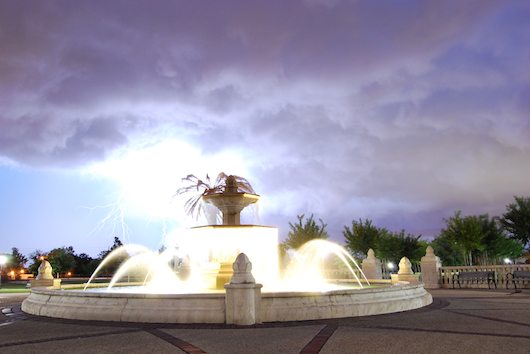 Learning from my mistake I quickly dropped the aperture to 15 and kept the shutter at 5 seconds.  I kept on shooting.  As I was shooting I began to really take in the beauty of this storm.  None of my pictures (all 200+ of them) could capture the beauty of the night.  The clouds were almost pitch black, however there was this bright amber glow on them from ambient light.  Then there were lots of holes in the storm and you could see the perfectly clear sky above.  It was a deep, deep royal blue with glittering stars sprinkled about.  The most amazing thing was in these cloud breaks you could see the reflection of the moon light bouncing off the tops of the clouds… it was truly a beautiful, beautiful site.
While taking this all in I managed to squeeze a couple "almost" shots off.  Here are three.  It is like a game… "Who can you spot the lightening?"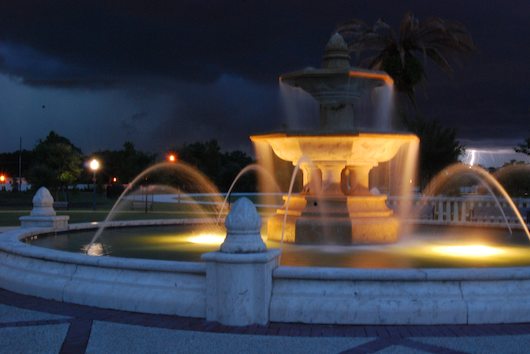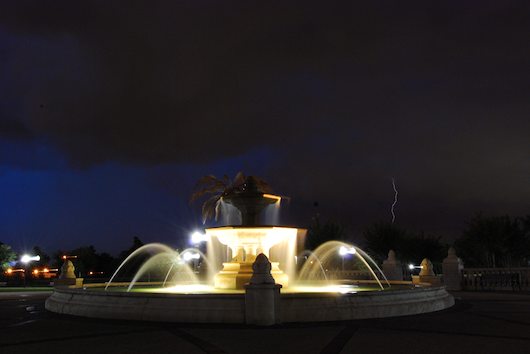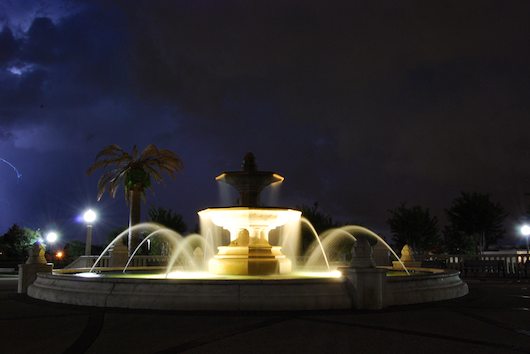 Finally, after much painful kneeling in pine bark, resting my camera and arms on a concrete railing, I got it… my first official lightening shot.  It isn't perfect, but after MANY attempts, it feels really good to finally snag one.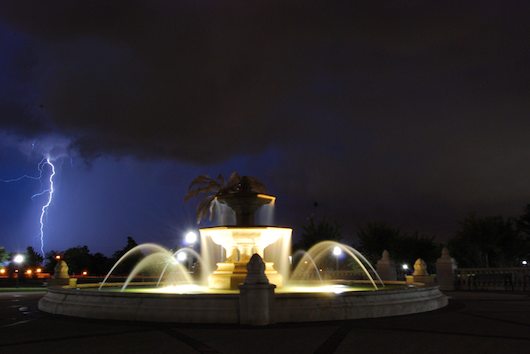 Thank-you, and goodnight!