So, last weekend the kids and I went to the beach with Oma and Opa. Here are a few pics of the adventure:
(click image to see larger version)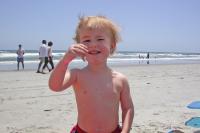 Here is asher and the small dead fish he found… that's my boy.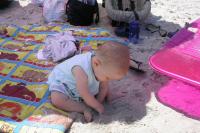 Grace likes to eat sand… mmmm, sand.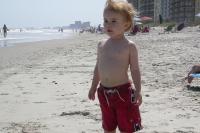 Asher striking a pose on the beach.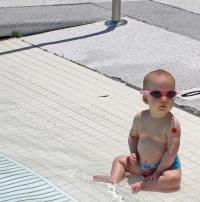 Nice star tattoo.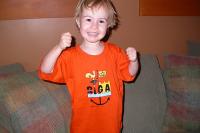 While not a beach pic, this is a shirt that a friend bought for Asher while she was in Latvia… he wore it for two days straight before he'd let us take it off.