Decided to go with one long consolidated photo post.
Turkey hiding in the brine.  Very pretty!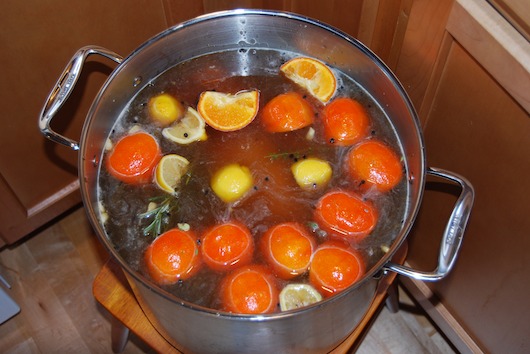 Night-Night Turkey.  I honestly have no idea where the side dishes are sleeping.  Maybe the pot can go on the back porch?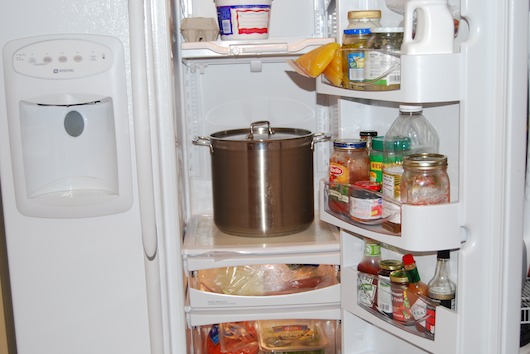 I'm a sucker…saw this & almost immediately put it in my cart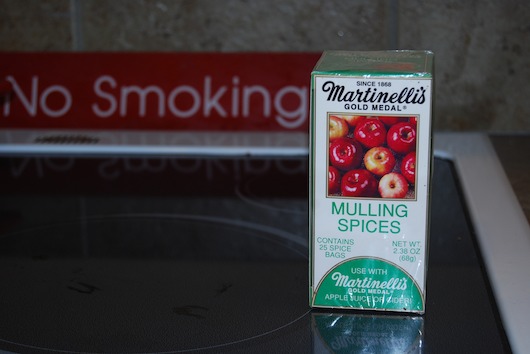 And since we never have apple juice around I "had" to buy these too: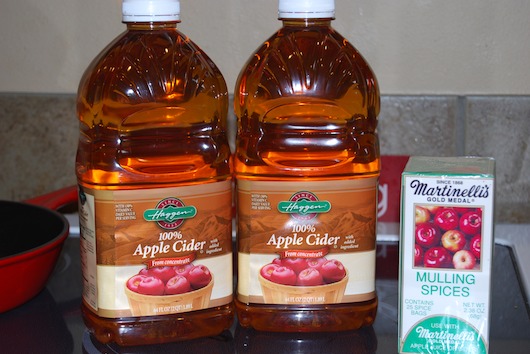 Lunchin' it.  This is why Grace always gets the "uber-bib" (hooded infant towel with hole cut in it):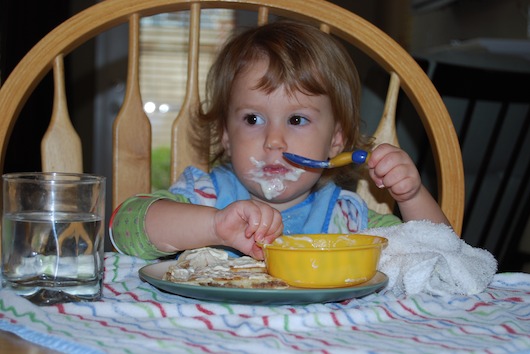 Oh yeah, MY "office":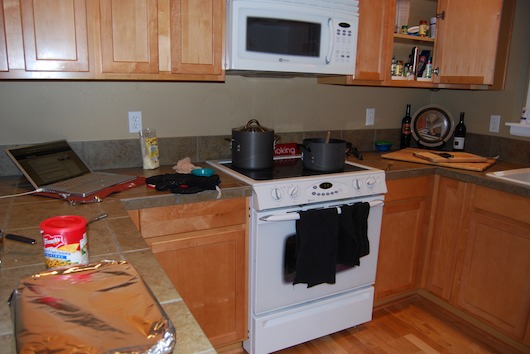 Corn Bread turned out GREAT.  not so great that I forgot to do it onto the cooling rack.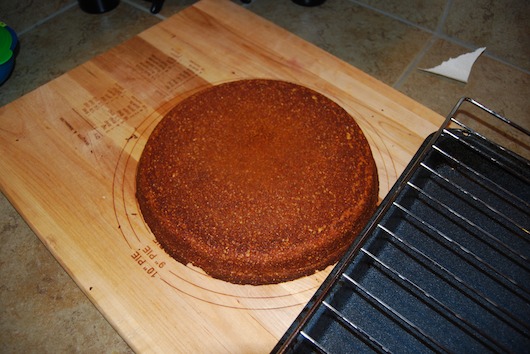 ahh that's better.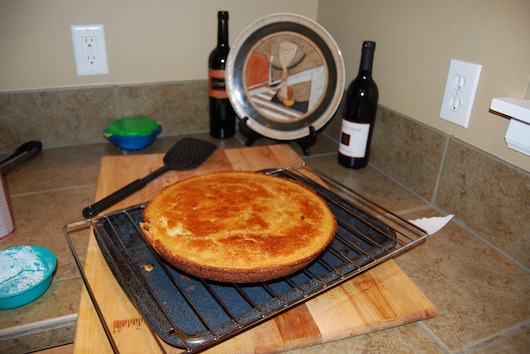 oh & the skillet turned out GREAT too. whew (btw this was a $10 cast-iron from target bought a few months ago).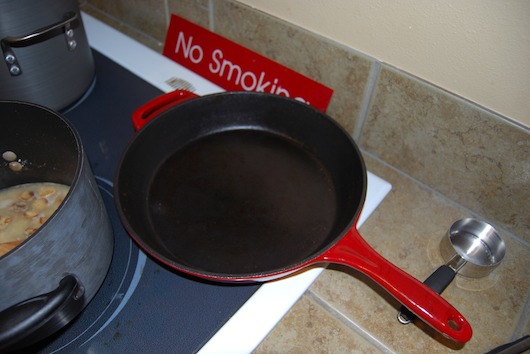 The boy child emerged.  I put him to work sopping water off the thawed green beans.  He did his best "monk" impression (the show, not the clergy)…wouldn't let me have the beans back till the paper towel was completely "dry spot" free.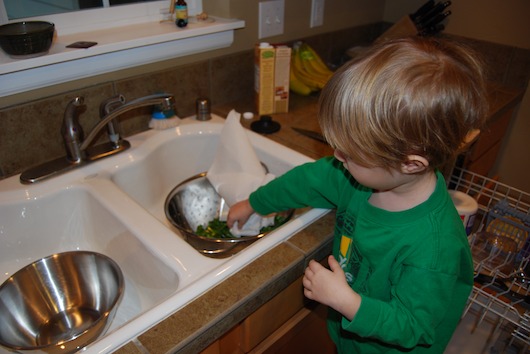 my photo of the finished green beans (well…they'll get topped tomorrow):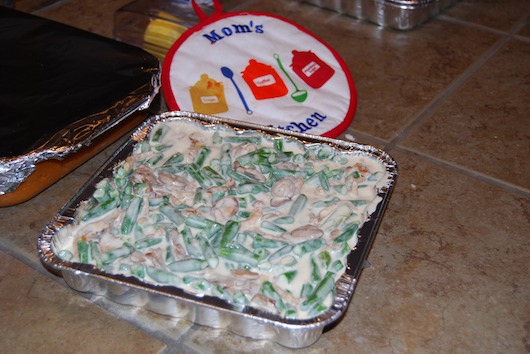 But it would appear asher has a better eye for composition than his mother: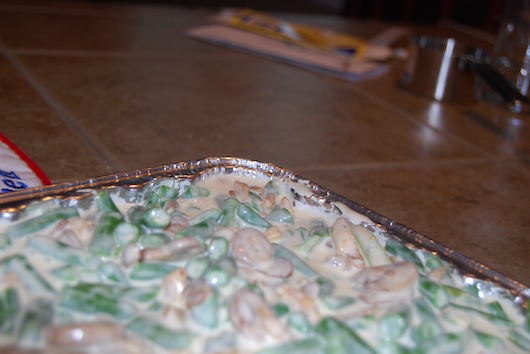 I failed to take pictures of the mayhem that awaits my attention downstairs.  Think we'll play together up here a bit, then more tv time while i clean up the kitchen & heat up dinner.
and i'm still not sure where the prepped food is going tonight.  Think i might leave that up to the professional organizer of the house…