Asher & I ran our races this morning. It was lots of fun. I attained my goal (I was shooting for a 27min finish & my chip time was 26:49) & therefore have 2 updates to my "records" over to your right. Ryan apparently had a good shot of me coming in to the finish but the camera locked up, so this is the best you get.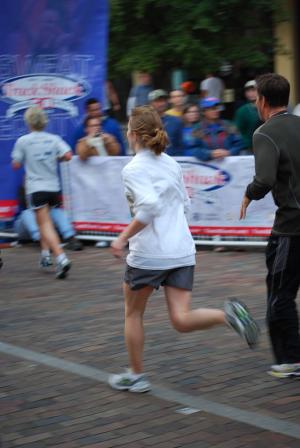 Asher got a little shy at the last minute, but as long as i stayed next to him (that's Grace's foot top right corner) he finished his 100meters with gusto. He "won" a small stuffed animal & a blue finisher's ribbon. Before nap he said, "maybe next time I won't be so shy".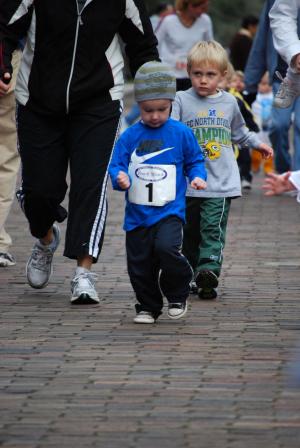 That was the first road race I ever ran without my dad…course it was also only the 4th one I've ever run. Oh, & fyi: The Monument Ave crowd still wins for most fun & inspiring….though I appreciated the guy offering krispy kreme from his yard at 1.5 miles, shouting, "carb up for the last mile & a half!".