Ok, we're pretty much settled in up here in Bellingham so I wanted to take a moment to share with you some pictures from our trip to Seattle (plus a few from Bellingham).  Ready?  Here we go:
Here is the view from our hotel in Seattle.  Of course, this was with my zoom lens, so we weren't that close to the water… but look way back and you can see Mt. Rainer.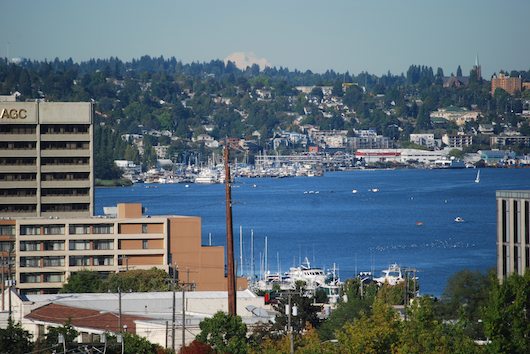 Here was the news chopper that was parked right outside out window.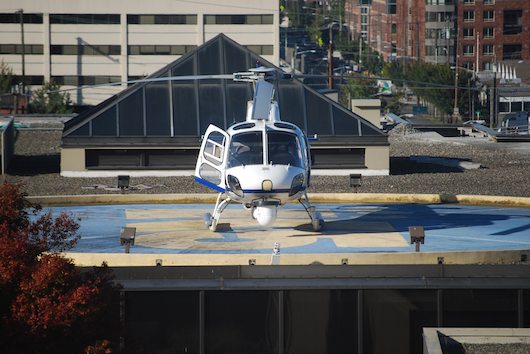 Here we are waiting for the monorail to take us downtown.  Our hotel was about 5 blocks from the Space Needle and we walked everywhere to get around.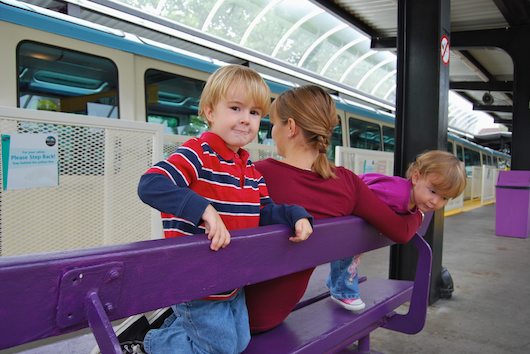 When I was looking at these pictures I was reminded that my wife is stunningly beautiful.  I also wanted to prove that I was on the trip so I snapped a self portrait.
Here is Asher deciding that, despite his earlier decision to sit by himself, the moving floor that connects the two cars of the train does not look all that safe.  This was quickly followed with an "I want to sit with you and momma."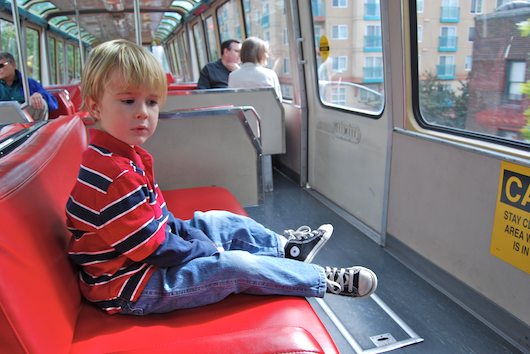 Among our many adventures was a trip to the children's museum.  We had lots of fun that included a lot of playing and running from one exhibit to the next.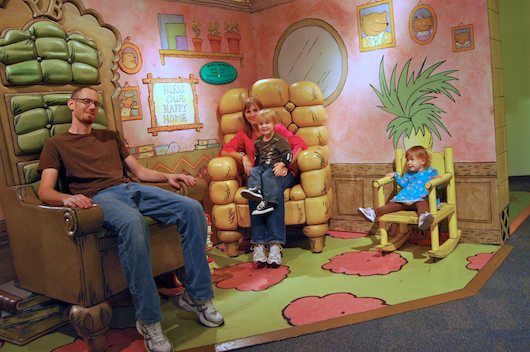 The last day in Seattle we went to the science center.  Outside they had an exhibit that was trying to teach us something about weights, balance, and center of gravity… all I saw was a cool bike you got to ride 30 feet in the air.  I thought it would be cool to go with no hands… Jenn thought it would be cool to go with no eyes.
In the science center we got to go see a bunch of butterflies.  I've got to admit, that was way cooler than I thought it would be.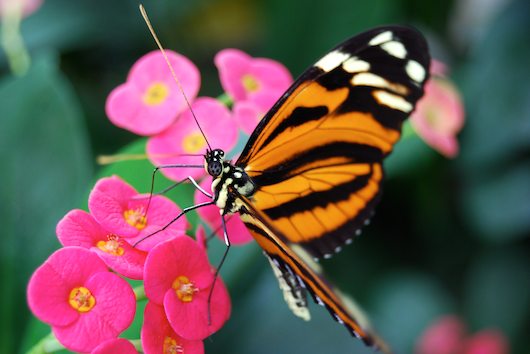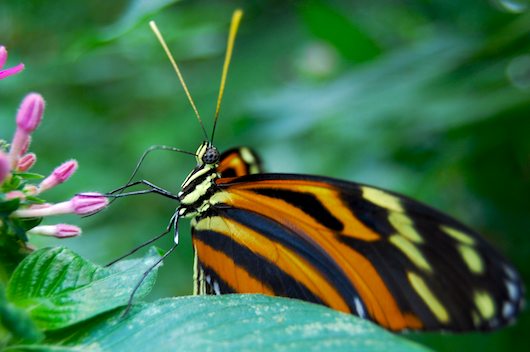 You can't go to Seattle without going to Pikes Place.  Much like the butterfly garden, this was much cooler than I expected.  The sights, sounds, and people were really amazing.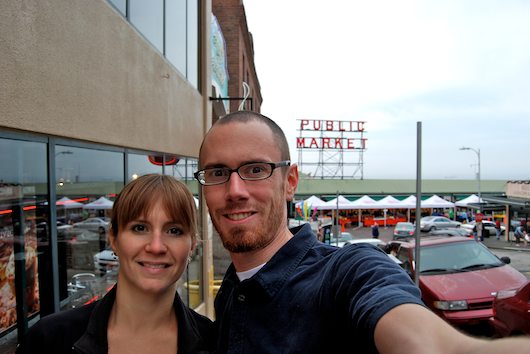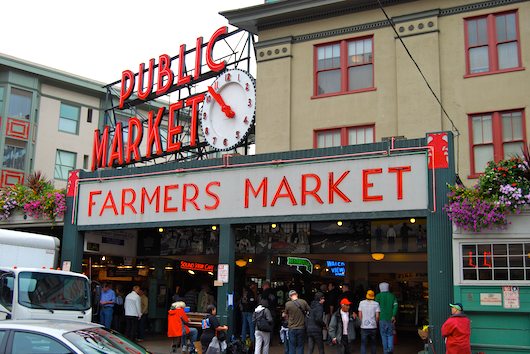 While at the market we decided to grab lunch.  Apparently it was some restaurant where Tom Hanks ate at in a scene from Sleepless in Seattle.  It wasn't all that great, but we needed food as the kids were getting restless and hungry.  While there the fog began to break and we could see the cranes at the ship yard.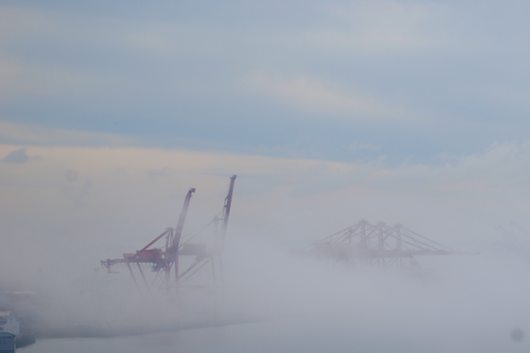 After a great time in Seattle it was time to head home… to Bellingham.  The first two days, while waiting for our moving truck to arrive, we explored our surroundings and went on some nature walks.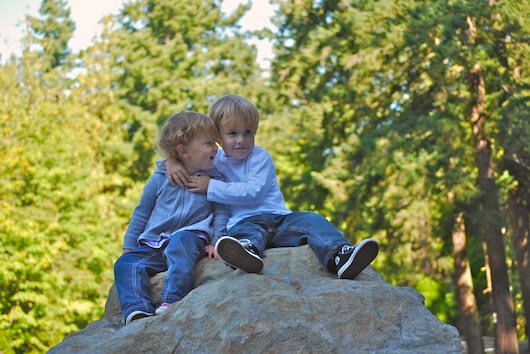 We also went over to the harbor where I saw a sign I just couldn't resist taking a picture of… feel free to make up your own joke here.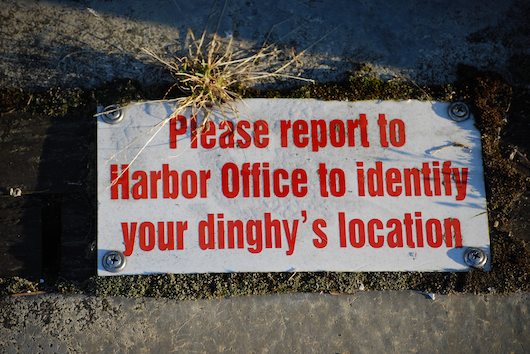 Here are two pictures of Grace that I just had to share… I've got an feeling we may have an actress on our hands.  Watch out Hollywood.
So, there you have it…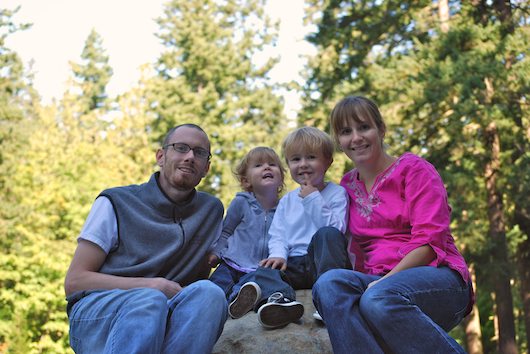 With love from Bellingham, WA.