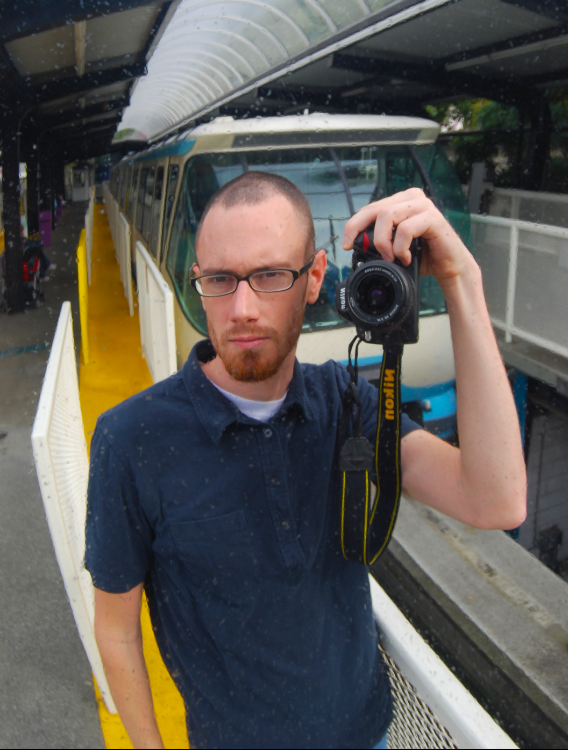 Our good friend Monica asked me to post a before editing and after editing picture of the apples.
So, to begin with, I'm shoot with a Nikon D40x with with 18-55mm f/3.5-5.6G ED II AF-S. I'll be honest and say that 9 out of 10 shots I shoot in the auto mode. Technically, the no-flash auto mode. At the rate I take pics (100-200 per outing) this is simply easier. Occasionally I'll tweak aperture or shutter speed… mess with the iso, etc… but not too often.
After I get home (usually several weeks later) I dump all my pics into Aperture 2. Once in, I typically look over each one. If a picture has potential to be a keeper, I mark it with a rating of 3 stars. After going through a couple hundred pics, there are usually about 10-15 that have potential to keep. I then review those pics and begin processing them.
My typical steps in processing are adjusting white balance, adjusting exposure, adjusting highlights and shadows, general enhancements, and applying vignette.
The final result takes a picture like this: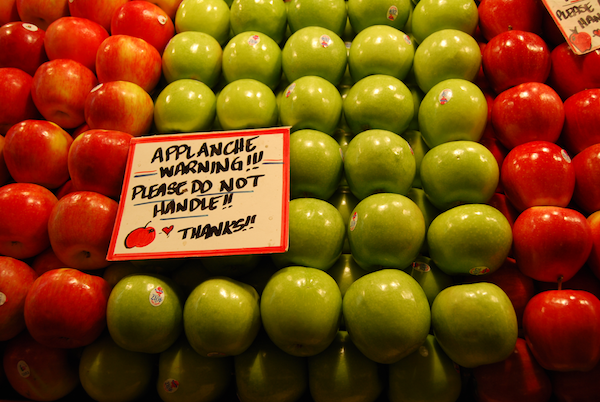 and turns it into this: