So, jennifer and I got away for a little R&R last weekend.
We snuck away to a little bead and breakfast outside of Charlottesville.
Here are a couple pics:

This is the bowling ally we almost went bowling in on Saturday night. We ditched it after waiting 20 minutes for a lane and tried to find and arcade… after that failed we tried to find a place the GPS system called "Planet Fun" unfortunately, planet fun must have been lame because it is no longer there… or anywhere… So, we went to dairy queen for blizzards.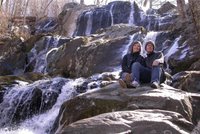 Saturday afternoon we went to the Blue Ridge Parkway and went hiking on a fun little trail. The waterfall was worth the trip (and $15 that the us government extorted from us for entry to the park)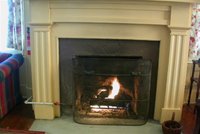 This is the fireplace in our room. We were glad that it was still cold enough to run the fire. We slept with it burning both nights… mmmmm, fire…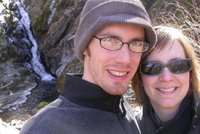 Man, we are goooood lookin!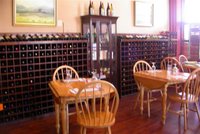 This is where we ate breakfast every morning. Let me tell you, whether you like them or not, the grits were AMAZING!

Just a fun pic I took.